Main content starts here, tab to start navigating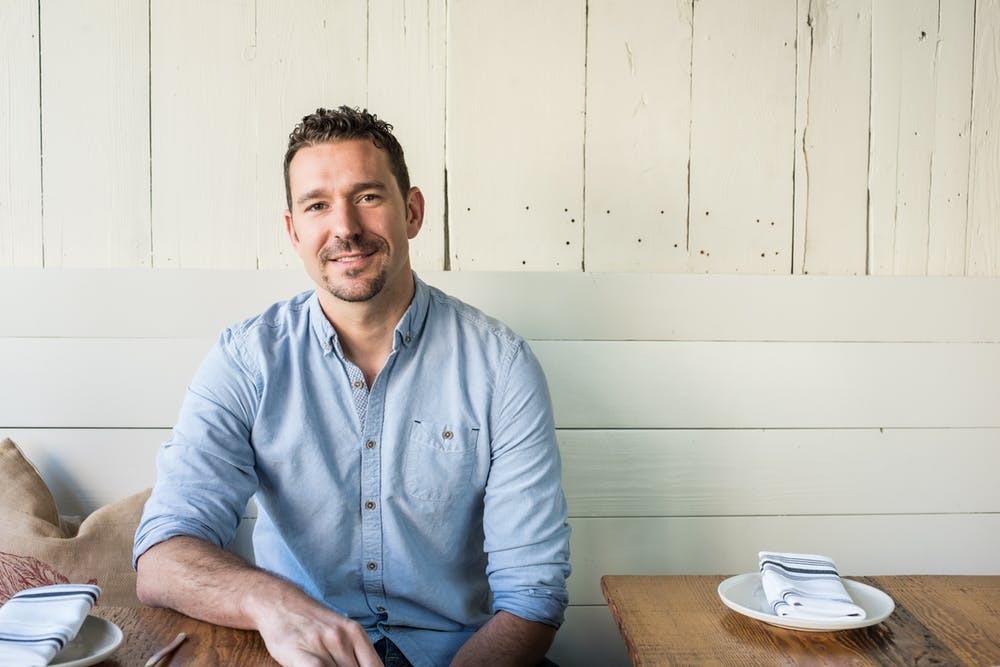 Jonny Gilbert
GM / Partner
After studying graphic design and fine arts at the University of Massachusetts, Jonathan Gilbert dreamed of working in advertising, Mad Men style. As a way to make extra cash after graduating, Jonathan got his start in the hospitality industry by taking a job as a food runner and expeditor in the New York Times four star-rated restaurant, Bouley. It was there that Jonathan developed a deep passion for working in restaurants, recalling the co-mingling of smells, and the sounds of pots and pans as being like a symphony that made total sense to him. He had found his calling.
Jonathan's commitment and dedication to his work as well as his eye for finesse and detail was not lost on the front of the house managers and chef David Bouley. Jonathan quickly rose in position to Maitre d'. After four years at Bouley, which was also where he met Evan and Sarah, Jonathan accepted a position with the new Thomas Keller restaurant, Per Se. There he worked as floor captain for over five years continuing to hone and perfect his skills. After leaving Per Se, Jonathan was General Manager at chef Shea Galante's restaurant, Ciano, for two years. Jonathan then made the decision to leave New York City and move back to New Hampshire to be closer to his family, working at The Bedford Village Inn for two years.
During their Bouley days, Evan, Sarah and Jonathan had always day dreamed about opening a restaurant together someday. That dream became a reality when Evan and Sarah opened Rich Table, and it didn't take much convincing to get Jonathan to join them at their restaurant in San Francisco, where he now works as the General Manager.