Main content starts here, tab to start navigating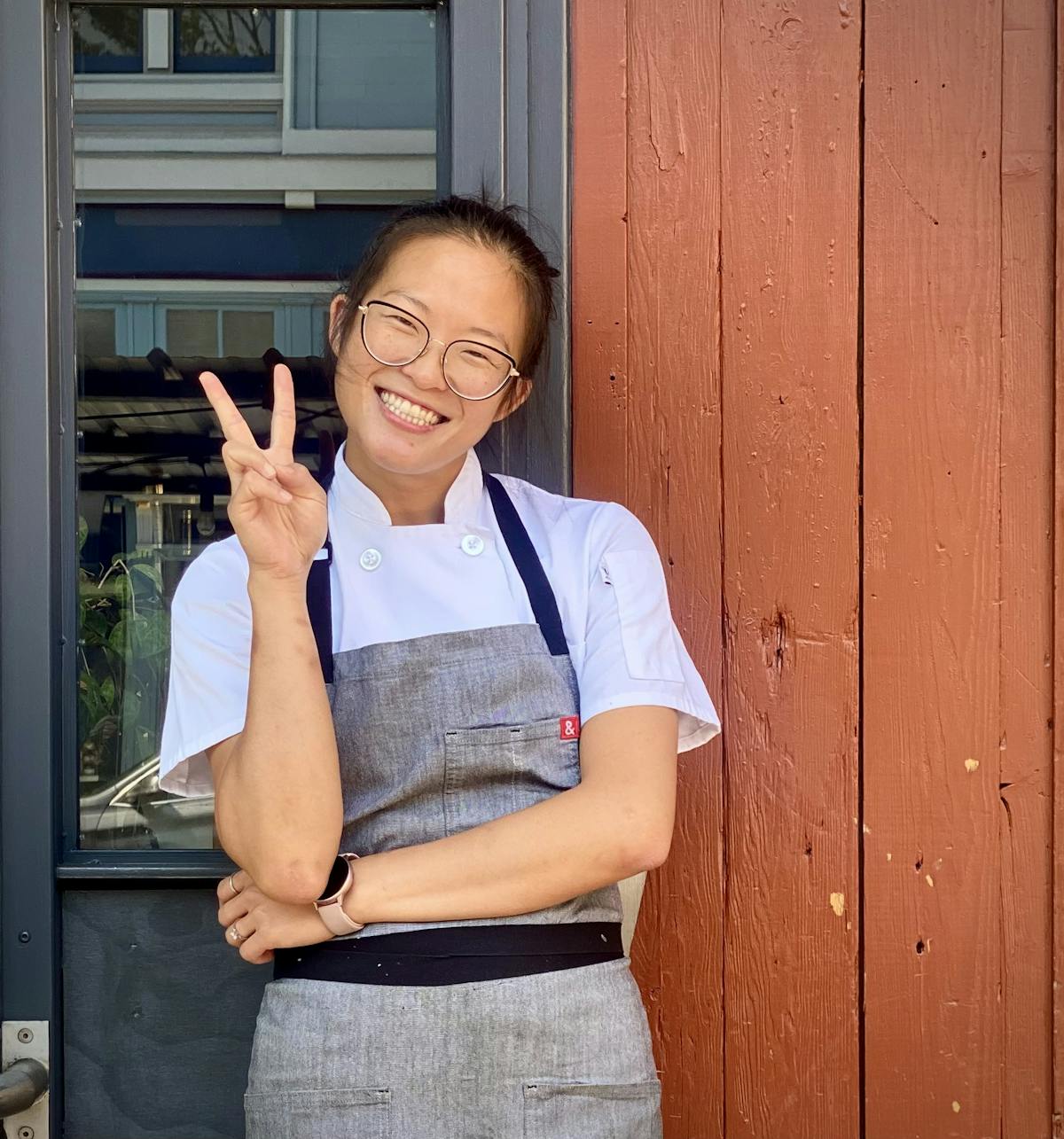 Gizela Ho
Chef de Cuisine
Gizela Ho
"When you know, you know"
For Gizela, there wasn't a particular event or experience that made her fall in love with food, that love was just kind of always there. As an island girl growing up in Guam with dreams of seeing the world, she ventured off to further her studies in California, first at UC Davis and later continuing to the Culinary Institute in Napa Valley.
After Graduating from the Culinary Institute back in 2013, Gizela relocated to San Francisco where she found her first opportunity cooking at none other than RICH TABLE. Working closely under Evan and Sarah Rich, she learned how to use local ingredients together with the flavors that were familiar to her in new, unique and exciting ways. The ever-changing menu challenged Gizlea to see the limitless combination of local produce, flavors, techniques and international ingredients to create exciting, delicious dishes.
After spending a year in the kitchen at RICH TABLE, she moved to Hong Kong and worked at L'Atelier de Joël Robuchon where she honed a variety of skills that allowed her to become a more well-rounded cook. Two years later, Gizela returned to RICH TABLE. Gizela's commitment, improvements and passion were undeniable and for that she earned her first Sous Chef position which she then evolved into the Executive Sous Chef, and now after 5 years with RICH TABLE we are proud to announce her as Chef de Cuisine.
RICH TABLE is a place where Gizela has seen pure creative expression on the menu and a place where she falls in love with food all over again every day. We are very proud to announce Gizela as our Chef de Cuisine and for her call RICH TABLE home while leading our kitchen team and menu into the next creative chapter.