Main content starts here, tab to start navigating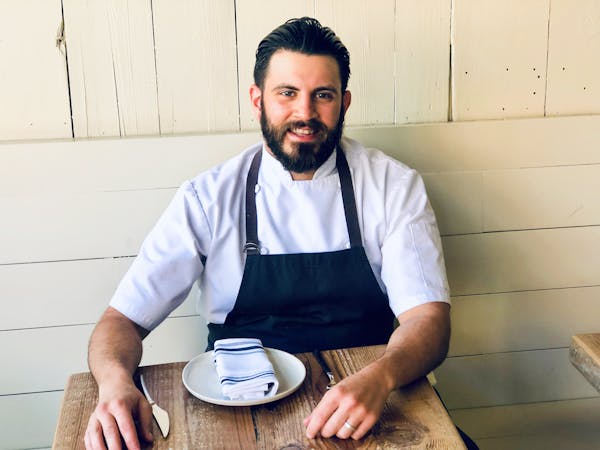 Chad Palagi
Chef De Cuisine
Having grown up in the Napa Valley with a father who worked in restaurants, Chad Palagi was drawn to cooking and the restaurant world from an early age. In high school, he started as a dishwasher for a catering company and loved the fast paced environment of the kitchen. He worked his way up throughout high school, eventually working in both the front and back of the house, and then attended the Napa Valley Cooking School.
After graduating, Chad become the CDP at Cole's Chop House in Napa, where he worked for 2 years. He then moved to San Francisco and staged and worked in various kitchens around the city before eventually landing at RN74 under Chef Jason Berthold's guidance. From Chef Jason, Chad learned discipline, technique, and the commitment to constantly push to be a better cook, and it was there that he decided to make cooking his main drive in life.
While working at RN74, Chad met his now-wife, Katie. She was a pastry cook at the time, and got Chad's attention by offering him chocolates and other goodies in exchange for savory snacks. After working there together for two years, Katie started missing her home back in New York City, so they decided to move back east together. Chad had always been drawn to New York City, and felt that if he was going to be a successful chef, he should work there at some point.
Chad ended up getting a job at Per Se as a commis, eventually worked his way up to sous chef, and spent nearly five years in the kitchen there. Working at Per Se forever changed the way Chad thinks about cooking, especially in how rewarding pushing yourself to strive for perfection and the highest level of cooking can be.
Chad and Katie moved back to San Francisco in 2017 and Chad started working at Rich Table, where he is now the Chef de Cuisine.